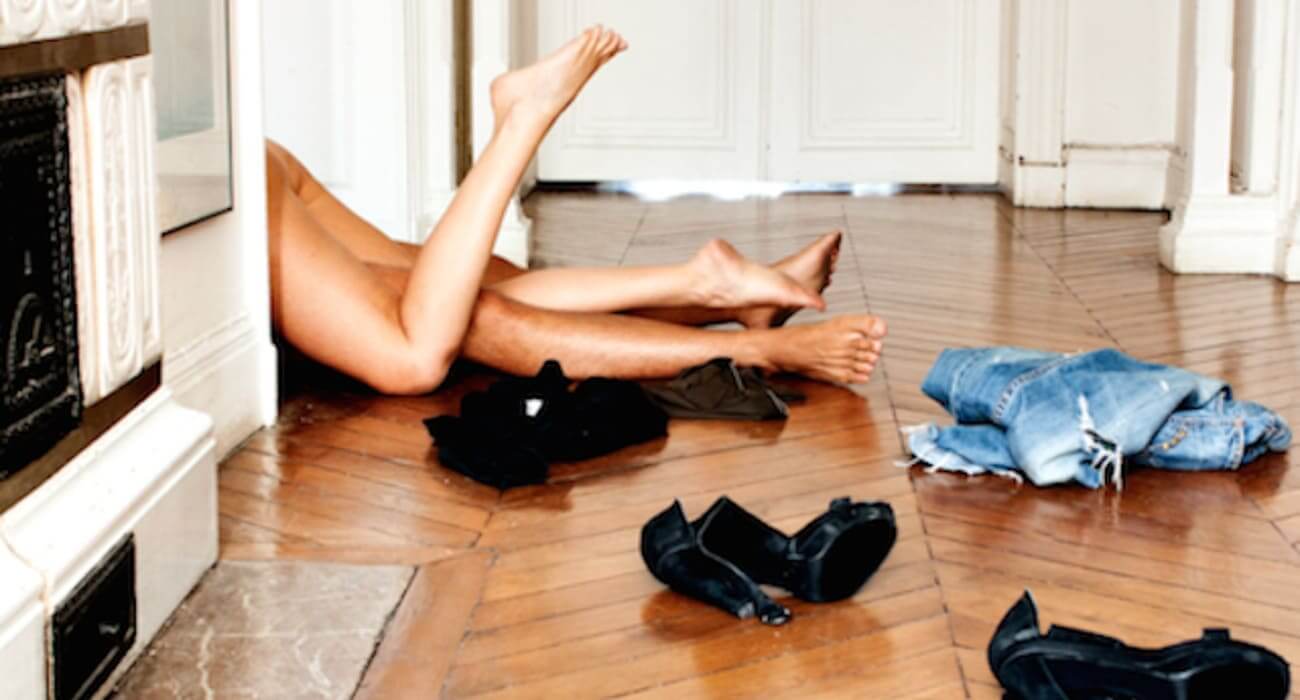 How To Be A Better Fuck Buddy
March, 2018 by Sarah Fine
When we are good at something we tend to enjoy doing it more and other people tend to enjoy us doing it more as well. This same idea applies to casual sex. Being good at it will make it better for you and your hookup buddy and you will have more of it. If you want to be a better fuck buddy, you need to put in some effort. There are some obvious things like keep your casual sex dating private, but there are also some good practical tips too. Here are some pro tips that will make you a better fuck buddy. An obvious correlation is that good fuck buddies have more fuck buddies so study up.
Learn New Sex Positions And Bedroom Moves
The first step is to do some research. Age old missionary and cowgirl poses are outdated now. You need to spice it up with new skills. You can find immense resources on new bedroom moves on the web. Here's a quick tip. You may try yoga poses. Other than exercise and fitness, yoga is amazing for erotic applications. Use your creativity and imagination with it and watch your partner be amazed and pleased.
Try Sex Toys
With so many sex toys available, you are spoiled with choices. Some people are intimidated by sex toys, but they can be fun and take your casual sex dates to a new level. You sure don't want to be embarrassed with complicated toys, right? So, if you are new to the world of sex toys, start with the basic ones. A simple handcuff or a vibrator can do wonder. Try new ways to use these. Also, purchase authentic ones from a reputed store, there are plenty of online sex toy stores. Fake products may stop working when you are at "it" and you know the consequence, right! Oh, yet another tip for you: make sure to try these at your home before getting on bed with your partner. That way, you have all the plans ready to use it.
Role Play
Role playing is an amazing way to spice up the show. You may communicate the setting with your partner beforehand so that he/she can play along. Also, if you want to give a sudden surprise to your partner, you may do it right in the moment. What do you need? Well, that depends on your imagination really. No matter what role you decide to play, sexy lingerie for the female fuckbuddy must be a part of it! That steals half the show, trust us. Also, role playing is no longer limited to the physical world. If you and your partner are at a distance there are free adult sex games that allow you to live out sexual fantasies in a virtual world.
Be Open To Experiment
Sex, done in a tedious manner, is monotonous. If you want exciting casual encounters and to be a better casual partner, then you need to be open to experiment. Don't hesitate to try new things. There is a huge world of kinks and fetishes that can be wildly adventurous for you and your fuck buddies.
It's Not Only About You
There are few things worse than a selfish lover. Your partner should enjoy themselves and get just as much pleasure as you. Learn to get pleasure from giving pleasure. Communicate with your friends with benefits about what they like and explore their fantasies. You will see that being unselfish in the bedroom will come back to you in the end and your casual hookups with reach new levels.
Find A Fuck Buddy
Now that you have these tips at your disposal go find a fuck buddy and try them out. Practice makes perfect so don't worry if some of these tips feel a bit unnatural at times. Just have a good time and don't take yourself too seriously. It is casual sex so just keep it casual.